The Gassner family of entrepreneurs has been successful in the publishing, brand consulting and communications industry for four decades, with a focus on Germany, Austria and Switzerland. In spring 2010, the starting shot was fired for a new era: the development of "trendguide" into a cross-media information platform for outstanding achievements. With this platform, we offer both ambitious journalists and media makers as well as a select circle of businesses, companies and service providers the opportunity to present themselves globally and locally - in print as well as in the electronic media in an extraordinary way.
The print edition of trendguide differs from the usual magazines solely through its haptic surface - appealing to all the senses. The pocket format is ideal for the mobile generation and is currently finding enthusiastic followers in many European countries. trendguide can also be experienced on the Iphone, the Ipad and on the WEB.
trendguide the information medium for the global village
Our vision
We want to be the leading partner network of high-quality info media for different target groups and topics.
Mission
Our partners want to realise a new quality of information media in their regions for different target groups and topics and thus set national and international standards. The reader should find compact, high-quality information in his or her specific environment.
Kurt F. Gassner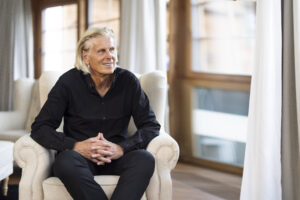 Managing Director
trendguide media Gmbh + Co KG, Kirchberg
trendguide media SERVICES Gmbh, Munich